Are you all set for your mind-blowing vacation with Palace on Wheels? The Palace on Wheels train is specialized in creating fairy tale memories with some of the emblematic destinations of India. The train transverse through the golden desert sands of Rajasthan, lush greens of Ranthambore, marble matrix of Agra, and numerous other attractions bundled into seven nights and eight days signature package.
If you are in the planning phase of your Palace on Wheels vacation, this is the right guide for you.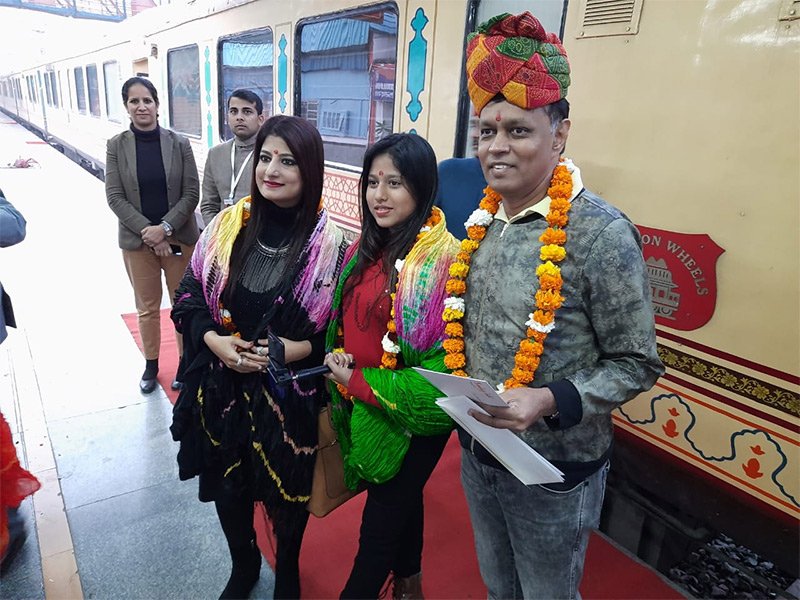 The Right Month
The Palace on Wheels runs from September to April. Each month or season has its own set of advantages.
April and September – Lean tourism season, which means low-cost airfare, hotel bookings, Palace on Wheels ticket, and others.
October and November – Pleasing climate, colorful nature, and best for photography
December to February – Winter climate, numerous festivals, and best for honeymooners.
March – Colorful climate, the best time for photography, and pleasing climate.
Also Read: Palace on Wheels Schedule
The Right Cabin
There are two types of accommodations in the Palace on Wheels. If you are looking for well spacious accommodation, Super Deluxe would be the right choice. However, Deluxe Cabin is not something to be humble about either.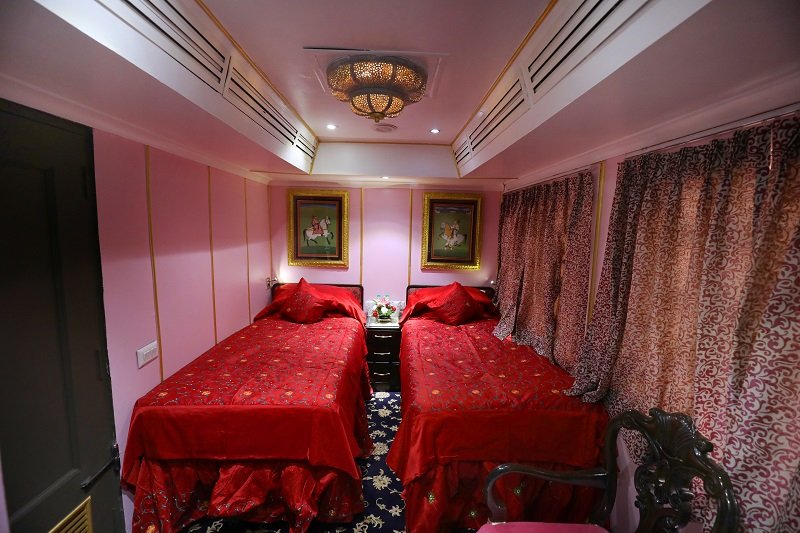 Clothing
The clothing depends on the time you are visiting for the tour. India is generally hot. May it be peak winter, it is best to pack breathable clothing with a thin jacket. If you are planning a visit between February and April, it is essential to pack light-colored cotton clothing, breathable fabric (very humid), a head cover (cap or shawl), sunscreen, and so on.
If you are visiting between September and November, the temperature will still be humid and dehydrating. Thus, light clothing is best. Also, mild showers are possible. So, pack additional dresses too. December and January are comparatively frigid, and a wool-based clothing or a thin jacket would suffice.
Apart from these,
Make sure to pack clothing that covers up to your knees. India is a conservative country. You are allowed to wear a comfortable dress inside the train and during excursions, but please make sure to wear decent clothing.
You will be enjoying meals at premium hotels.On such occasions, you are expected to wear formal clothing.
During the safari, muted colored breathable dress, mosquito repellant, sunscreen, hat, and thick shoes are the best.
You will be assigned a luxury coach to be driven around. However, you will be spending a considerable amount of time on your feet. Thus, wear walking shoes.
Pack your cameras with you (phones are not allowed inside the Taj Mahal). Binoculars would be handy if you choose to spot many animals and birds during safari.
What Else to Pack?
Medicines
Electronic gadgets, if required, and chargers for the same. International adaptors will be provided.
You can choose to request special or mild food for kids. However, baby formulae and other baby foods will not be available onboard.
Travel documents – Passport with a valid visa, booking form, and other forms
Remember to keep a part of your luggage free for the souvenirs you will be buying during your shopping tours. The luggage restrictions are not imposed on travelers. However, the space for the luggage is quite small. Thus, stick to airline regulations. Moreover, this would make it easier for you during your departure flight.
Booking Tickets
It is important to book tickets as early as possible, as only 88 tickets are available in Palace on Wheels, every week. There is a journey staring every Wednesday.
The payment for the tickets have to be done at least 60 days before the departure.
In case of cancellation, if canceled 90 days before the departure, 10% of the ticket cost will be reduced and the remaining will be refunded.
Thus, it is best to book at least 120 days prior to the departure to allow easy planning and payment. Planning air tickets and accommodations.
You are expected to reach Safdarjung Railway Station in New Delhi by 4:00 PM for the on-boarding process. You cannot alter your arrival time to fit this schedule. Thus, it is best to arrive at New Delhi, a day early or at least by early Wednesday morning. In such cases, you would need a hotel booking for the day to refresh.
At the end of the journey, you will be dropped off at New Delhi on a Wednesday morning. If you can book a flight time to match this arrival time, you can find transportation to reach the airport from the railway station. Else, it is best to book a hotel room for the day or two.
Related Posts: